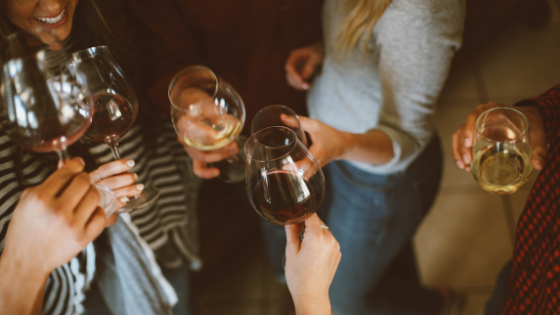 Sipping and sampling interesting new wines doesn't have to mean a trip to a winery or tasting room — host an informal wine-tasting party in one of your own Atlanta apartments! Kick up the intrigue level by choosing a theme based on an under-the-radar region such as Latin America. The wines are affordable and interesting while also carrying stories and flavors that make great conversation. Here are a few tips for pulling it off with low stress and great fun.
Choosing a Theme
Latin American wines are an easy choice for your first foray into hosting an at-home wine-tasting night. They tend to be very low-cost compared to counterparts in France or California, and they hold a touch of mystery due to their low profile. The associated culture of each country also tends to be lively, from its music to food and family-focused wineries.
The Wine!
First, make sure the wine is accessible, not only for yourself but for those on your guest list – because you'll be asking each person to bring a bottle! World Market and similar retailers import affordable Latin American wines, making it easy for everyone to participate. Look for Argentinean Cabernets, old-vine Chilean Carménères and Bonardas, and dark, dry Uruguayan Tannats.
Tasting Notes and Trivia
Wine tasting is as much about the stories as the wine, so do some research. Learn about Chile and Brazilian wine regions, and visit the specific websites. Very often, you'll find fascinating tips and stories about the families who run each winery. Write tasting notes for each wine and place them in front of individual bottles. Pin maps from each country onto the walls in your wine-tasting room.
Music and Food
Nothing sets the tone like music! Download tunes from Brazil, Argentina, Peru, and Chile. Putumayo Music is well-known for a wide variety of world music, so check out titles such as "Women of Latin America" and "Music of the Andes." The Latin American palette gives rise to a riot of fun flavors in easy-to-make appetizers. Host a tapas bar with "small plates" from across Latin America, such as Peruvian Anticuchos, Brazilian cassava balls, and Argentinian empanadas. Ask each guest to make a dish.
Who says wine-tasting is an expensive night out? Atlanta, GA apartments let you bring it home for a relaxing time with family and friends. When everyone pitches in, you're all invested in making the evening a success, and nobody takes a major hit on the pocketbook.