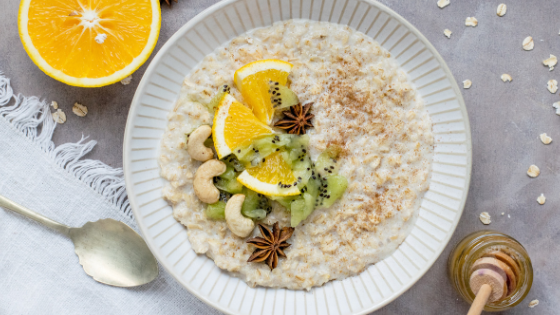 You've heard it a million times: Breakfast is the most important meal of the day. But you know what else is important? Getting out the door on time! For too many of us, breakfast is at best an afterthought and at worst something we skip completely, all in the name of getting to work or school on time. It doesn't have to be this way. Here are a few tips for getting an awesome breakfast without having to get up at the crack of dawn.
Thinking Ahead Is Key
The key to slaying breakfast is to think ahead. If you want a hardy breakfast option without getting up early, you'll need to prepare it ahead of time. Here are a few options.
The Night Before
One great option that you can prepare the night before is overnight oats. This is a style of cold oatmeal, where instead of using hot water to quickly cook the oats, you use cold liquid and time to accomplish roughly the same thing. The textures and flavors are different than hot or instant oatmeal, so even if you're not a fan of those, give this a try. Experiment with adding different nuts and seasonal fruits.
A Week at a Time
If you want to make a week's worth of breakfast on Sunday, here's our favorite method. Grease a muffin tin. Crack an egg into each cup. Stir if you prefer your yolks broken. Add some shredded cheese, some salt, and pepper, and finish off with some crumbled bacon (buy the pre-cooked, pre-crumbled kind for salads to save even more time). Bake these until the eggs are cooked, and then pop in the fridge. Grab one or two every morning for a tasty, protein-rich breakfast.
Conclusion
Slaying breakfast is only one part of winning at mornings. Is your commute driving you nuts? Moving closer to work or school can help, too. If you work or study in Buckhead, Georgia, or the surrounding Atlanta area, apartments in Atlanta could be the other half of the solution to your mornings. We're confident that 2460 Peachtree has what you're looking for. Contact us today to learn more!