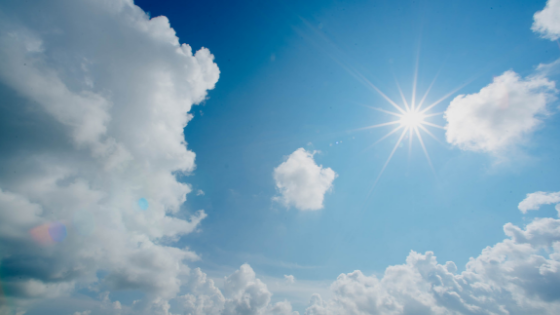 What is the most important thing to consider when looking at apartments in Atlanta? Some might think location matters most. Others will say parking. The truth is that the very most important feature is air conditioning. Atlanta summers are brutal, and without AC, you're looking at many long months of misery. With that in mind, these little tips can help you survive the heat without running your own AC unit into the dust.
Dryer Is Better
We all know that humidity makes the heat worse, but that's a bigger statement than most people realize. It doesn't just make the heat more uncomfortable for you; it also makes your air conditioner work harder to cool the apartment. Going the extra lengths to keep the humid air out will keep your living space cooler and lower your electric bill.
Make sure windows and doors stay sealed. Keep the fans running to keep air circulating. In some cases, running a small dehumidifier can reduce the load on the AC, and it can allow you to keep the apartment cooler. A dehumidifier and a ceiling fan are sometimes all you need, and you can let the AC take a break.
Go Have Fun
You're in Atlanta. There is no shortage of indoor, air-conditioned entertainment. It doesn't have to be expensive either. Public libraries are cool and free. There are plenty of exhibits and sites to explore for little to no cost. Even pricier activities, like visiting the aquarium, aren't so bad when you realize that you can spend a full day there. With a little research, you can find an interesting indoor activity for every hot day that you might spend at home.
Stay Inside, Guilt-Free
The most important tip to beating the heat is to leave your guilt out of the equation. Sure, summer is the time everyone thinks about going outside and being active. Atlanta summer heat can be genuinely dangerous at its peak. It's perfectly OK to stay in the air conditioning during the hot parts of the day. By all means, you can still have plenty of outdoor fun this summer. It just works better if you plan it for the early morning. Besides, Atlanta has a legendary nightlife. Make the most of it.
At the very least, a little planning can lower your monthly cooling bill. Still, it helps to find an apartment with amenities that make it a little easier to dodge the heat. Call the Peachtree office today to see what else they have to make Atlanta summers more pleasant.