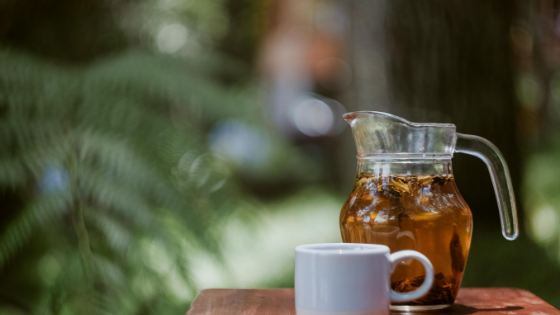 Tea isn't often considered a cocktail ingredient, but if you're in the mood for something different when it comes to adult beverages, think about bringing your favorite tea to the table. Following are just five of the many creative cocktails that residents of apartments in Atlanta, Georgia, can make with tea and their favorite liquor.
Adult Raspberry Iced Tea
Raspberry iced tea dressed up with a shot or two of raspberry vodka and finished off with a cocktail skewer of fresh raspberries provides the perfect taste of summer on warm afternoons or evenings.
Lemon Hot Toddy
Lemon tea combined with a spoonful of honey and a shot of whiskey warms up even the chilliest autumn or winter nights. Garnish with a fresh lemon or orange slice and dust the top with a brief shake of cinnamon.
Irish Tea Party
All you need for this one is chilled green tea and your favorite Irish whiskey. Those who are feeling adventurous sometimes add a splash or two of absinthe to the mix. Garnish with a fresh spring of mint and a slice of lemon.
Grownup Sweet Tea
Traditional summer sweet tea paired with top-shelf gin provides a refreshing change from the traditional gin and tonic. Garnish it with your choice of fresh summer fruit, such as a cocktail skewer crammed with just-picked blueberries, blackberries or ripe cherries. Most people prefer to use Earl Grey tea to make their sweet tea for this cocktail.
Peach Iced Tea
To make this sensuous summer sipper, simply add a half-shot of bourbon and a full shot of peach schnapps to a tall glass of your favorite iced tea over ice. Garnish with whatever fresh fruit you've got on hand that strikes your fancy — especially if that particular fresh fruit happens to be ripe, juicy cherries.
Please don't hesitate to reach out to our office at your earliest convenience if you would like more information on enjoying life in beautiful Atlanta. Among other fabulous amenities, our apartments feature private terraces with skyline views that provide an ideal location for mixing up an adult beverage or two and relaxing with friends and family while winding down a busy day.