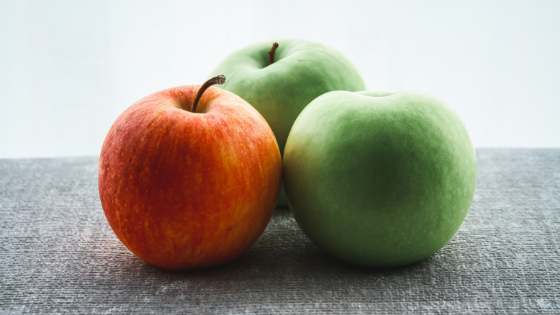 Do you love apple season but get tired of the same old apple pie? Check out five creative things you can do with this year's apple bounty.
Baked Apples with Clotted Cream
Baked apples with clotted cream is a simple dessert choice that's perfect by the fire with the family on chilly fall and winter nights — but it's also elegant enough to act as the grand finale to a sophisticated dinner party. As an added bonus, your home will be filled with a delightful aroma as the apples are baking.
Salted Caramel Apple Crisp
Apple crisps are an old standby that's good but sometimes boring, so consider dialing the flavor up a notch by adding salted caramel to the mix. Simply prepare your favorite apple crisp recipe and drizzle it with salted caramel sauce prior to serving. A scoop of French vanilla ice cream is the perfect topping for this dessert.
Apple Butter Pie
This one takes a little longer to make than most desserts, but if you've got three hours on your hands, you should be able to pull it off. Use a standard stovetop recipe for apple butter, but let the mixture reduce until it's the right consistency for pie filling — about an hour longer than you would for standard apple butter. Pour the mixture into a cooked pie shell and chill for several hours before serving. This one is great with a side of cinnamon ice cream.
Apple Cake
Add apple pie filling to a basic spice cake recipe to create this delicious concoction, and finish it off with cream cheese frosting after the cake has cooled. For an added layer of fall flavor, drizzle it with pumpkin sauce or add a scoop of pumpkin ice cream.
Apple Oatmeal Cookies
Stirring apple sauce or apple butter into your favorite oatmeal cookie recipe produces delicious results that are also nutritious. For extra nutrition and taste, add a handful or two of almonds or walnuts.
Please feel free to contact our office at your convenience if you'd like more information on life in apartments in Atlanta, Georgia. Our gourmet-style kitchens feature granite countertops and stainless steel appliances.