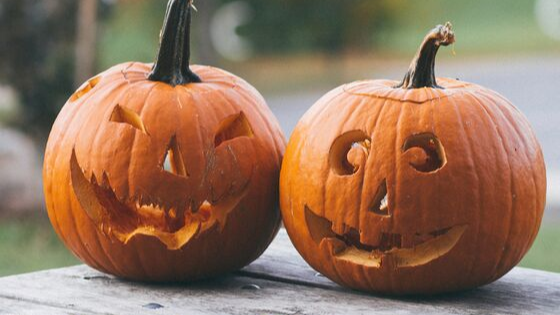 School is back in session and football season has started. That means that Halloween is right around the corner. Are you looking to get a head start when it comes to decorating your space for Halloween? Here are a few decorating ideas that can help you to quickly and inexpensively get your space ready for the holiday.
Decorate Mason Jars
One of the ways that you can decorate your space is by painting mason jars. You can paint a mason jar all white and then use black paint to make a face, creating a ghost mason jar. Or you can use orange, yellow and white to make candy corn mason jars. Once your mason jars are painted and dried, you can use them in a variety of different ways. You can place silverware or napkins inside, line the jars up on a mantle or place a candle inside to make it glow.
Put Up a Halloween Tree
Trees are not only for Christmas. Halloween trees are becoming more and more trendy. Many stores sell white, orange or black trees that you can decorate with white, orange or purple lights and spooky ornaments. If you want to create a Halloween centerpiece in your home, putting up a Halloween tree is a perfect idea.
Hang Spooky Plates on Your Wall
The final way that you can decorate your home for Halloween is to hang spooky plates on your wall. You can pick up spooky plates at many discount stores. These plates feature iconic Halloween images, such as witches, bats, skulls, and pumpkins, and come in classic Halloween colors, such as orange, black, white and silver. Pick up a variety of different plate designs and plate sizes and then arrange them on a wall using plate holders. You can create a fun and funky decorative wall.
Decorating can help to transform any space into a home. If you are looking for a new place to call home, you may be looking for apartments in Atlanta, Georgia. At 2460 Peachtree Apartments we offer beautiful apartment homes and a community that offers a wide selection of amenities. Pay us a visit today and let us show you why our apartments are the perfect place for you to call home.