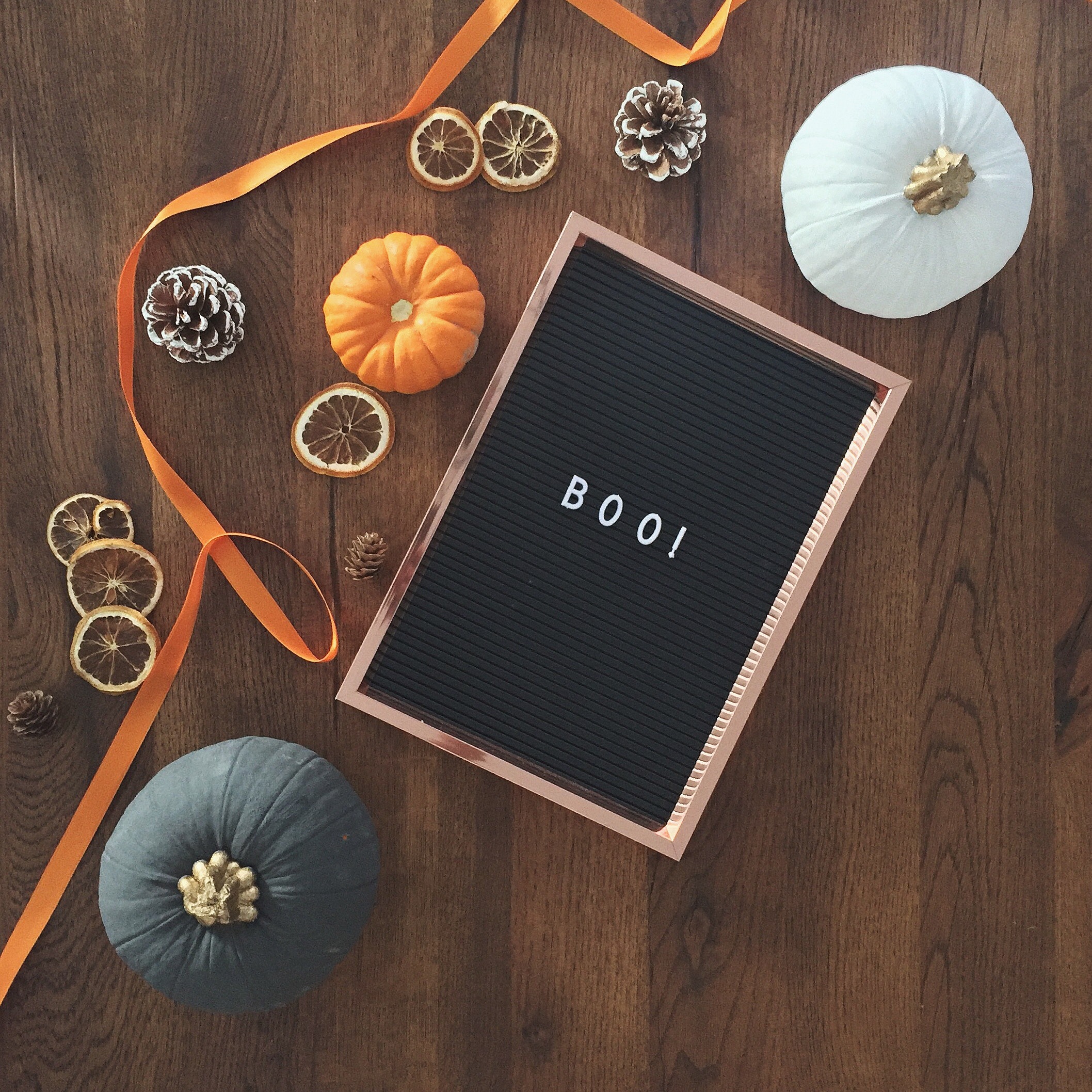 Halloween is almost here. If you're planning a Halloween party, you may be looking for fun and easy decorations that you can use to decorate your home. Here are a few relatively simple and inexpensive ways to decorate for your next spooky bash.
A Mummy Door
When you're hosting a Halloween party, you want to set the mood as soon as guests arrive at your home. The mummy door is the perfect way to greet them. Simply take toilet paper and drape it against your door horizontally and diagonally. Drape some pieces tightly and some more loosely to create a multidimensional look. Tape the loose ends to the side of your door. Continue covering the door until you create the effect you're going for. From there, use white and black construction paper to make eyes and a mouth for your mummy, and tape those into place to complete the look.
Plastic Pumpkin Centerpieces
During the Halloween season, you can find inexpensive plastic pumpkin buckets. They're designed to be used by children to collect candy when they go trick-or-treating, but you can use them to dress up your Halloween party. First, purchase the plastic pumpkins and spray paint. Then spray paint the buckets in a color that matches your decor for the party. Finally, fill the pumpkins up with some classic fall flowers, such as mums. This creates a festive, budget centerpiece for your table or fireplace.
Realistic Headstones
Summer items are being cleared out of the stores, so head over and pick up some pool kickboards. Take the kickboards home and spray paint them gray. For added effect, consider using a crackle gray or a stone gray. Next, take some black paint and use it to add cracks and imperfections to the board. Lastly, paint letters or place vinyl stickers on the board for names and death dates. You can then place the headstone by your fireplace, on your mantle or in potted plants.
If you love to host parties but don't love the place you're living, getting into a new place can change everything. For the perfect apartments in Buckhead, Georgia, take a look at 2460 Peachtree Apartments. Call us today to learn more about our apartment homes in this exciting part of Atlanta.