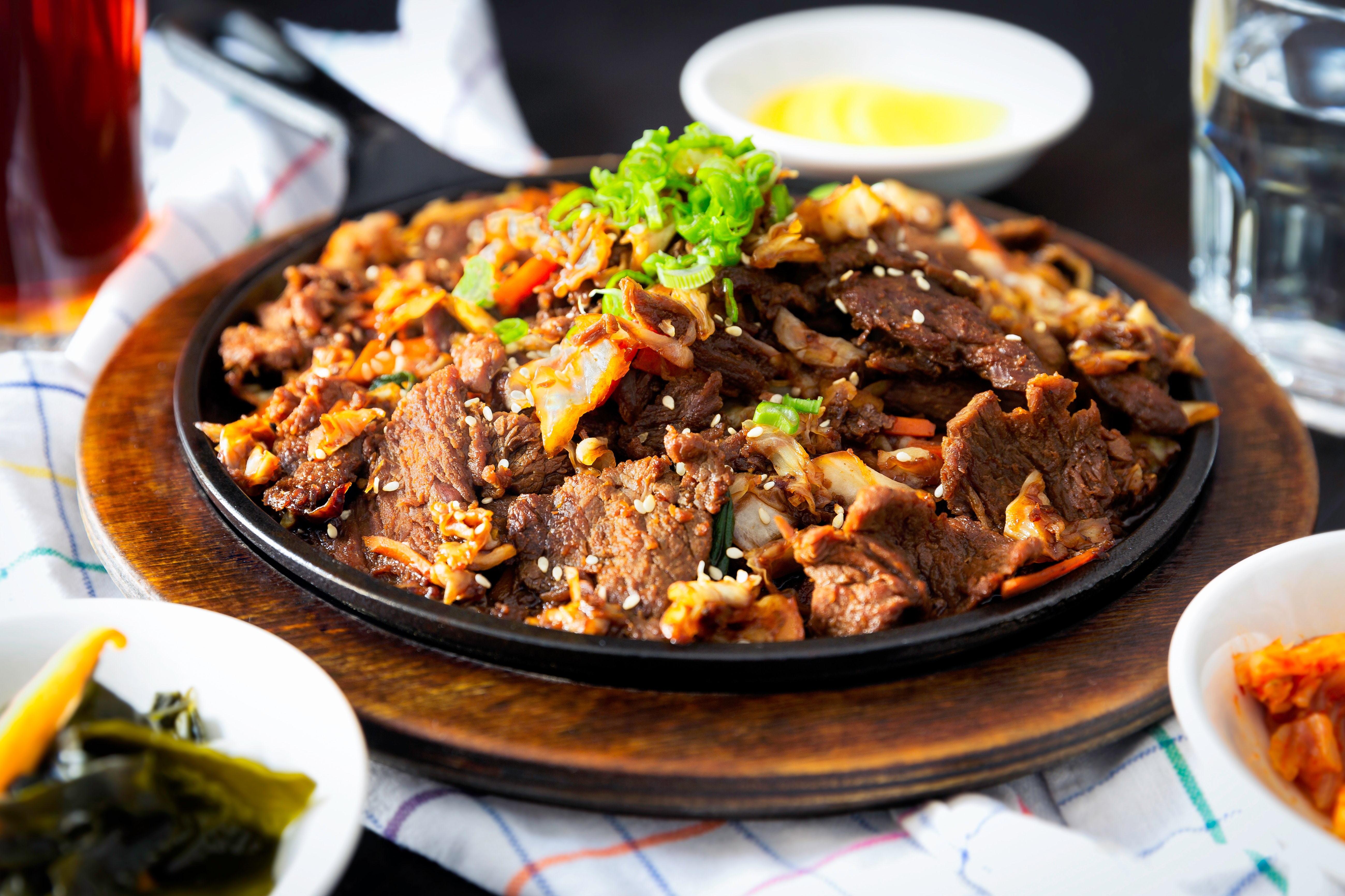 Carnitas is often referred to as the Mexican version of pulled pork, and the very best version of this dish is the one you'll make at home. It may take some time, but you'll love the crispy edges paired with the tender and juicy interior of the pork. This recipe is sure to become a new favorite in Atlanta, Georgia, apartments, especially when you can repurpose the leftovers for any number of meals.
1. Marinade the Pork
The pork is first soaked with a complex marinade that brings out the flavor of the meat:
Orange juice
Lime juice
Cumin
Cola
Onion
Oregano
Garlic
Bay leaves
Salt and pepper
It's the citrus in the marinade that helps break down the pork, and the sugars in the soda that caramelize the pork. The caramelization is what ultimately allows for the crispy outside, giving you a satisfying texture that makes the meal that much more enjoyable. We recommend pork butt or shoulder to make the very best carnitas.
2. Take Your Time
All of your ingredients will go straight into the slow cooker, and you may have to wait up to 10 hours to get the pork up to par. You can prepare everything the night before, put the bag in the fridge, and then just toss it all into the cooker before you go to work. When the pork is done, you can start to shred it up with a fork (just don't take the liquid out of the cooker yet). Broil the pork on a greased baking sheet after it's shredded for 5-10 minutes on high. Season the pork with a full cup of the marinade for optimal results.
3. Mix Up Your Meals
Eat your carnitas as a burrito with rice and beans, or use it on a salad full of avocado and corn. Top a frozen pizza or macaroni and cheese with the meat and taste the transformation. You can even turn it into a regular pulled pork sandwich with chips or fries.
Atlanta apartments are simply more fun when you have something delicious in the oven. If you're looking for a better kitchen, call 2460 Peachtree today to learn more about our gourmet facilities and spacious floor plans.